Pet Euthanasia: When Saying Goodbye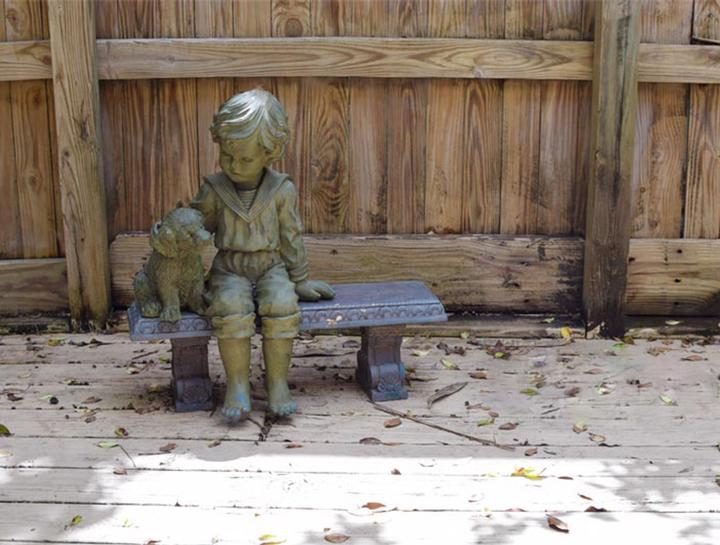 February 8, 2023
Our pets bring us joy and happiness beyond compare. The deep love we have for our pets causes profound loss when it's time to say goodbye. We understand the overwhelming sorrow that results from the passing of a dearly loved companion.
It's Difficult to Say Goodbye
Knowing when to say goodbye is different for every pet. Some owners express the intuitive feeling that their pet let them know it was okay to let them go. But it can be difficult when your pet has a few good days followed by some bad ones. We feel conflicted because we want to be able to have them in our lives as long as possible, but we don't want them to suffer either.
We expect sadness, but it can also lead to feelings of guilt after we make the decision to let go. Guilt is a common and natural response when we lose a pet. Whether we have struggled with the decision to euthanize, or if our pet died because of illness or an accident, feelings of guilt can be one of the most difficult emotions to resolve. Please know these feelings are a natural part of the grieving process.
We are here to help you in any way we can. Our compassionate and caring doctors can help you decide when it's time to say goodbye. You do not have to make the decision alone. Being pet lovers and owners ourselves, we have all had the very same feelings at some point.
If it is time to say goodbye, what can you expect at your pet's appointment at the animal hospital? Hopefully, knowing the process beforehand will help you to be better prepared to let go.
The Veterinarian Appointment
The decision to be at your pet's side during the procedure is a personal one. Some owners feel they could provide comfort for their pet and want to be there for their final moments. Others feel their own anxiety and emotions would unduly upset their pet. We will support you in whichever decision is right for both you and your pet.
When you arrive for your appointment, we will take you to a room and have you complete all the paperwork first. Then, your pet will be taken into our treatment area to have an IV catheter placed. This is so we have direct, pain-free access to a vein for administering medications. We will then bring your pet back to you so that you can take as much time as you need alone with them. When you're ready, the doctor will then administer the first of two medications via the catheter, a sedative which will allow your pet to drift to sleep peacefully. Some owners may choose to leave at this point, knowing their pet is at rest.
The second medication is then administered once your pet is sedated, this injection into the catheter medication will painlessly cause the heart to stop functioning. The doctor will listen to ensure this has happened, and then leave you to stay with your pet for as long as you like.
There are some things that owners will want to be prepared for. Pet's eyes may remain open, and some may urinate or defecate after passing due to their muscles relaxing. Owners could see muscle twitches that are normal mechanical responses to the release of chemicals stored in nerve endings.
Cherishing Your Beloved Pet
Euthanasia is hard on everyone; the veterinarian and nurses also feel the loss. Often the pets we help find peace have been long-time patients of ours. Sometimes we get a few minutes to ourselves to process our feelings, but other times we must move straight to another patient, pretending our hearts didn't just break for our clients, for our patients, and at the memory of having said goodbye to our own pets.
It's true that opening your heart to a pet means having to experience eventual loss, but we would not have it any other way. The love that we give and receive with our pet is cherished.
We partner with Anderson-McQueen to provide pet cremation services to make this major life passage one of meaning and significance. Anderson-McQueen has their own private, on-premises Pet Crematory, so you can rest assured that your pet will go from our compassionate care to theirs and be treated with dignity.
We can make clay paw prints and clip fur for keepsakes, so that you can have physical mementos to cherish along with your many happy memories.
Some things you can do to help both your pet and yourself on this difficult day:
Many owners like to treat their pet to a meal they would never have been able to have before: a burger and fries, or chocolate—after all, everyone should be able to enjoy a piece of chocolate in their life. Just keep in mind that this should be done just before coming to the appointment so that a case of pancreatitis doesn't add to your pet's woes. Also, there is a chance of vomiting when rich foods are eaten, but if you bring these foods to your appointment, your pet can have a last few moments of joy.
Indulge them in their favorite activity, whether that be a trip to the beach, a park, or just snuggling on the sofa or in bed with you.
Bring your pet's bed with you to their appointment. Having a familiar, cozy place to lay can be comforting. You may want to lay a pee pad under their hips however, as they may urinate and defecate as their muscles relax.
Take the time to say all you want to say to your pet. We're not in a hurry; we want you to take the time you need. Hearing is the last sense to go, so keep talking to your pet, even after the sedation has taken effect.
Know what your wishes are for their final arrangements ahead of time, so you aren't trying to make those decisions at your appointment.
Consider taking a day or two off from work if you can. Call someone for support or go out for a cup of coffee with them to talk.
If there are ever any questions we can answer, please don't hesitate to ask.