Treating sick and injured pets with diagnostics.
At Northeast Animal Hospital, our goal is to keep your pet happy and healthy. Thanks to modern diagnostics and our on-site laboratory, we're able to do just that for sick and injured pets.
Our facility features a complete laboratory where we routinely perform in-house diagnostic tests such as complete blood counts (CBC), chemistry profiles, fecal parasite checks, urinalysis, and a variety of other procedures. We also make use of commercial and university veterinary laboratories for specialized diagnostics and consultations.
With the shared goal of successful recovery, our team of experienced veterinarians works together to return your pet to good health.
Learn more about our diagnostic services here: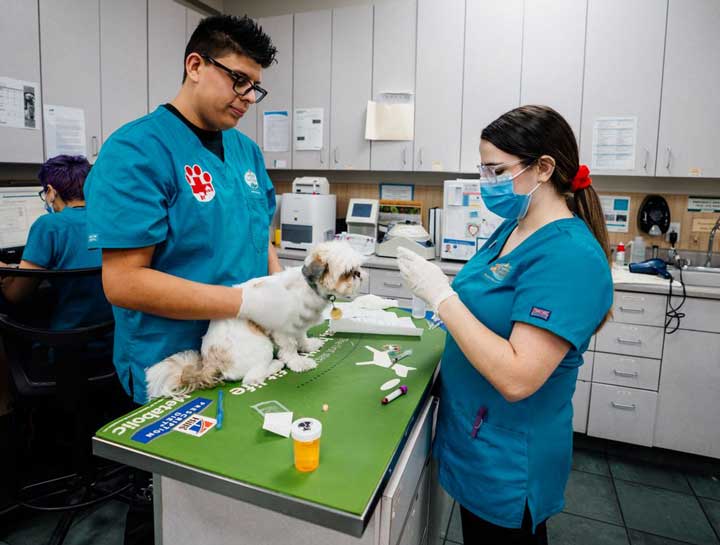 Digital x-rays assist in diagnosing illness & injury.
A non-invasive way to diagnose sick & injured pets.
Images of a pet's functioning heart.